Event Date and Time
22 November 2019
Event Venue
1/258 Karangahape Road, Auckland
Event Cost
Varies per event
In the lead up to World AIDS Day on 1st December you will find a programme of events aimed to promote the day as well as help change attitudes and the stigma surrounding HIV. Details of these events are listed below:
Friday 22nd November
Drag Wars
8 pm – 11 pm. 1/258 Karangahape Road, Auckland.
Drag Wars is a monthly event hosted by the iconic Auckland Drag Duo Kita Mean and Anita Wiglit (Sister Events). It is a platform for emerging and established Drag Artists to gain performance experience, test new material and join a fabulous community of LGBTQIA+ performers.
Traditionally, the winner of each month is crowned and the monthly winners compete at the end of the year in Drag Wars ALL STARS Edition. This month, the New Zealand AIDS Foundation as teamed with Sister Events and Phoenix Entertainment to present Drag Wars: Special Edition for the World AIDS Day Festival for 2019.
Cost $20, tickets sold at the door.
Thursday 28th November
Whakapapa – Project Putoetoe
Opening night: 6 pm-9 pm at Thievery Studio, K Rd, Auckland
Gallery show Thursday 28th November – Sunday 1st December
The stories and histories of long-term HIV survivors and those living with or affected by HIV are being forgotten. Especially in the age where HIV agencies are focusing on the eradication of HIV and getting to zero transmissions.
Project Pūtoetoe is an Aotearoa, New Zealand based, PLHIV led project which aims to record, present and preserve these stories because they matter. Recording these stories is an important part of our social history and we hope to empower PLHIV while decreasing shame and stigma.
This is a free event. RSVP here.
Friday 28th November
Sex & Drugs Open Mic
7 pm – 9 pm. The Staircase, Cross Street, Auckland.
This is a safe space to talk about sex and drug use in the gay mens community – notably P and G/Waz. No shade allowed – just people sharing their experiences – we value your voice and want to share your experiences. This is a free event.
Comedy Night
8 pm – 10 pm. The Staircase, Cross Street, Auckland
Come help raise money and visibility for World Aids Day with a stellar and hilarious line-up of LGBT+ and allied comedians – James Malcolm, Eli Matthewson, Savanna Calton.
MC Neil Thornton (TV3's After Hours)
Entry by koha at the door – suggested $15pp RSVP here.
In association with Body Positive, Positive Women, and NZAF.
Sunday 1st December, World AIDS Day
SING! Flash Mob Street Choir
11am – 1pm, Karanga Plaza, Wynyard Quarter, Auckland
To unite in the fight against HIV, to show support for people living with HIV, and to commemorate those who have died from an AIDS-related illness we present SING! Is an inclusive community event where friends and strangers come together to learn a song and SING! You don't need to be an accomplished singer to participate – you just need to have some fun and participate.
Talented NZ singer, Tina Cross and our fabulous conductor, Jo Kelsey will teach everyone a song and when we have it perfect we do a final performance which is filmed to capture our awesomeness. We are accompanied by the phenomenally talented Linn Lorkin who has performed all over the world and will be sharing her piano and vocal talents.
This is a free public event. Gold coin donation welcomed. RSVP here.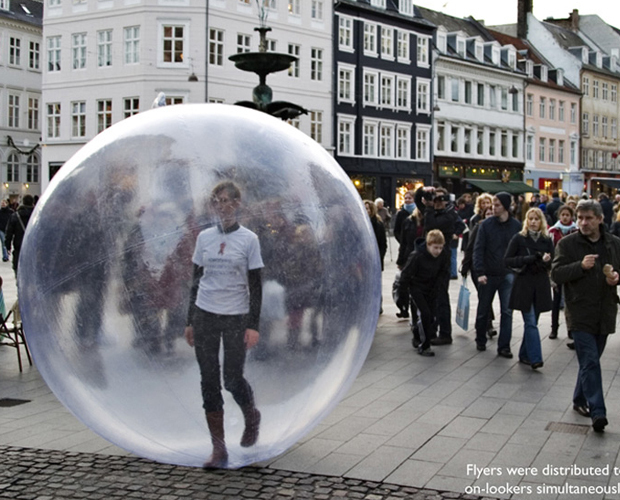 GALS Remembers World AIDS Day 2019
5 pm – 8 pm, St Matthew-in-the-city, 187 Federal St, Auckland
A key presence in the Rainbow community in New Zealand, we aim to provide musical joy to all who hear us! This special performance will commemorate World AIDS Day.
Tickets $30 pp Sold here.
Throughout the festival Positive Women Inc will have 'woman in a bubble' on the streets of Auckland. It is part of a stigma campaign to illustrate how it feels to live with HIV in a world that treats you like a untouchable person.
The World AIDS Day Festival is supported by Body Positive, Positive Women Inc, NZAF & the Positive Speakers' Bureau.