To find out if you have HIV you will need to take a blood or oral swab test. For the majority of people, HIV testing will be accurate at six weeks after possible infection.
There are three types of HIV tests:
HIV Rapid testing is a pin prick to the finger. Results will show in 20 minutes. Please note: Due to current COVID restrictions we are unable to provide testing at our offices. However, if you live in Auckland you can get tested for free here.

 

HIV Home Test is an oral swab. A kit is delivered in a discreet package to any address in New Zealand. The test uses an oral swab (no finger pricks or blood) Results will show in 20 minutes. You can order one online here.

 

Blood tests done by a GP or clinic. Results will take 1-2 weeks. You will need to talk to your doctor or sexual health clnic if you would like to know more.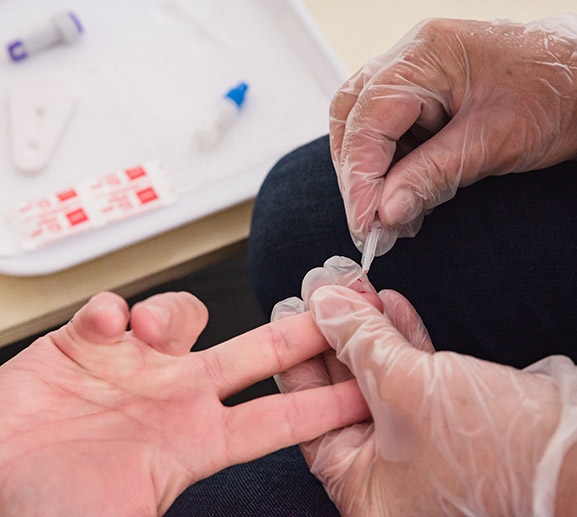 The benefit of the HIV rapid test is that you will get the result in just 15 minutes.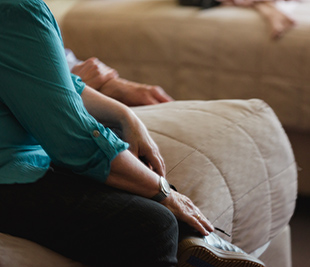 There are a variety of testing options available
Frequently Asked Questions
How long do I have to wait after I have had unprotected sex to get tested for HIV. Can you get tested right away and know the results? Or do you have to wait a certain amount of time?
HIV tests detect antibodies — the immune system's response to infection. For the majority of people, HIV testing will be accurate at six weeks after possible infection. Therefore it is recommended to wait to get tested for at least 6 weeks. Please note: If you are worried or need to talk to someone please call us at any time – Free phone: 0800 POZTIV 0800 769 848 . If we don't answer feel free to leave a message or email us at info@positivewomen.nz