General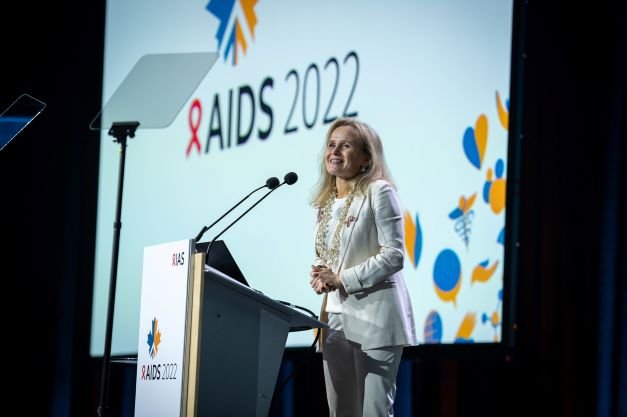 Image: Dr Sharon Lewis of Australia, incoming IAS President, at the closing ceremony Photo©Steve Forrest/Workers' Photos/IAS
In late July The Positive Women Inc. National Coordinator, Jane Bruning attended the International AIDS Conference 2022 in Montreal, Canada. Held every two years, this event is the world's largest gathering on HIV and AIDS. Scientists, policymakers, advocates, and activists from around the globe unite to share research and collaborate on future public health measures.
The conference was attended by around 12.000 people from around the world. "There is something quite compelling and even a little humbling about so many people all gathered in one room for the same cause" says Jane. The conference programme is also daunting, with 150 sessions over 5 days. From groundbreaking presentations and expert panel debates to networking sessions, and educational workshops. So many wonderful people to learn from and so much important information to process.
Jane summarises the highlights and key takeaways of the Conference, from her perspective, in no particular order:
Overall, the conference was hectic and tiring but informative and inspiring. Jane said "What I enjoyed most of the conference was staying at the B&B where quite a few people from the Australian team stayed. There was comradery, chat, support, and fun. My favourite times were sitting on the balcony in the evening having a debrief of the day with whomever was in the house."
Return to news