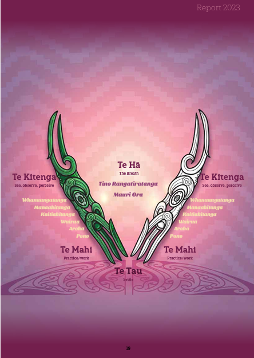 The Ageing with HIV research report was officially launched at the HIV Women's Seminar on Friday 29 September 2023. Findings from the research were presented by Abby Leota and Milly Stewart who were the Kaiārahi of the project which was initiated by Positive Women Inc. and worked in collaboration with a number of other sector agencies.
This research is important when we consider that currently 61% of people living with HIV in Aotearoa, are over the age of 50. This is expected to rise to 72% by 2030, highlighting the need for understanding on how to meet the needs of this growing sector.
This was a community-led qualitative research project, which focussed on the unique experiences of people ageing with HIV and was a direct response to recommendations outlined in the Aotearoa New Zealand Stigma Index Report.
What sets this project apart is the involvement of people living with HIV and the true partnership with Māori. From its inception to analysis, Māori and people living with HIV have played a central role in all aspects of the project. Through this inclusion and by amplifying these voices and perspectives, this research seeks to gain a comprehensive understanding of the challenges, needs, and aspirations of people ageing with HIV in Aotearoa New Zealand.
Four main themes were identified. Each theme had a number of subthemes. See Image 2.
One of the things which stood out and was summarised perfectly by a participant, in the following  quote.
"We are amongst the first to become older and living with HIV. So, we don't know what we don't know yet because nobly has ever been here before".
Electronic copies of the report can be downloaded from the Positive Women Inc. website and by clicking here. If you would prefer a hard copy email admin@positivewomen.nz to request a copy and it will be posted to you.
Return to news