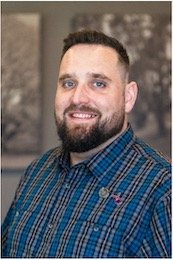 Officially introducing Kit Harding as the Positive Speakers Coordinator.  Kit has been with us for just over a year now and has really started to get some movement going with the PSB post COVID. During COVID the PSB was hardly operatable due to no face-to-face contacts and many people did not have time to do upskilling or staff training. This was very disheartening as Abby, the previous PSB Coordinator had worked hard to build up the PSB prior to COVID with over 100 bookings a year.
Kit was previously working with Nelson Bay Primary Health and consequently was able to reach out to many of his contacts to get the ball rolling with PSB talks.
The goal for 2023 was to get 80 bookings and we are currently around 60. With World AIDS Day ahead and generally a busy time for the PSB, we are confident Kit will reach his target.
If you would like to book a speaker, you can contact Kit at contact@positivespeakers.org.nz
Return to news