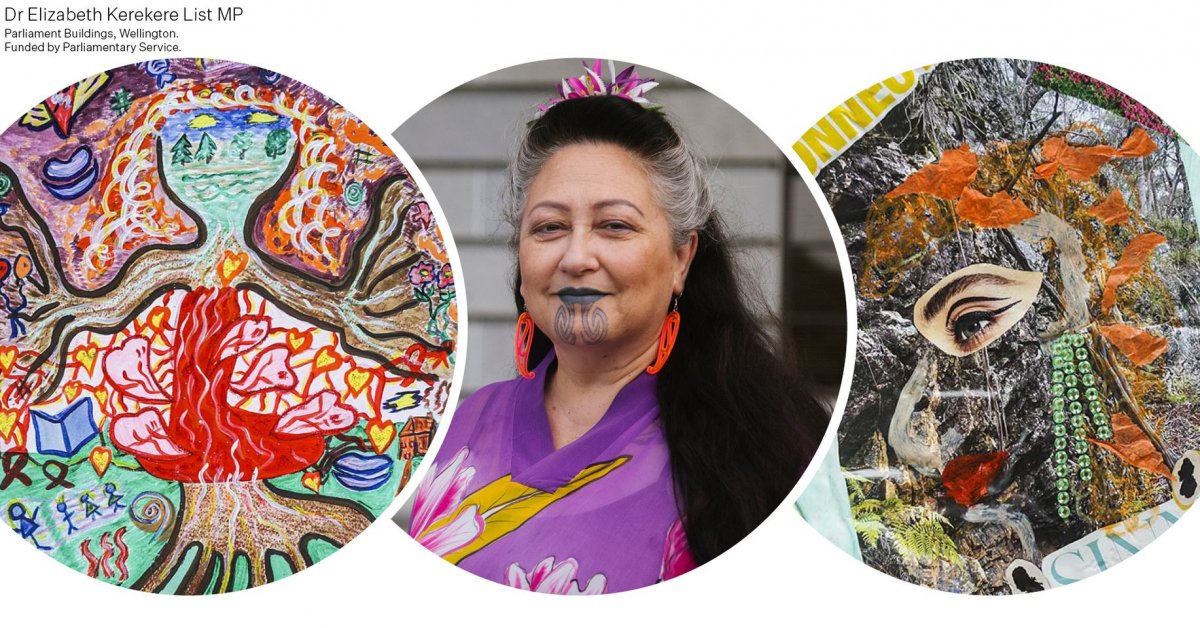 On World AIDS Day 2021 Dr Elizabeth Kerekere, Greens List MP, held a very special Zoom, focusing on the topic of stigma experienced by people living with HIV. The evening was grounded in a research project undertaken by the Kirby Institute in collaboration with a number of Australian people living with HIV networks. 
This was a community-based arts research study, using a new method of arts based research created by Dr. Patricia Morgan, called Meditative Process Art (MPA).  The project explored what it means to be a woman living with HIV in Australia and examines how art can influence health and effect change, both for women and for those who view their artwork.  
Those who attended the zoom session on World AIDS Day were shown some of the selected artworks from the project, presented by Dr Morgan who demonstrated the principles of MPA and then invited participants to engage in feedback. 
It was a very interactive and engaging evening with some very profound insights.  Click here  if you would like to go to the website for an online tour of the artworks 
Positive Women Inc. NZ is currently in discussions with Dr Morgan about doing a similar project in Aotearoa New Zealand. Watch this space. 
Return to news