General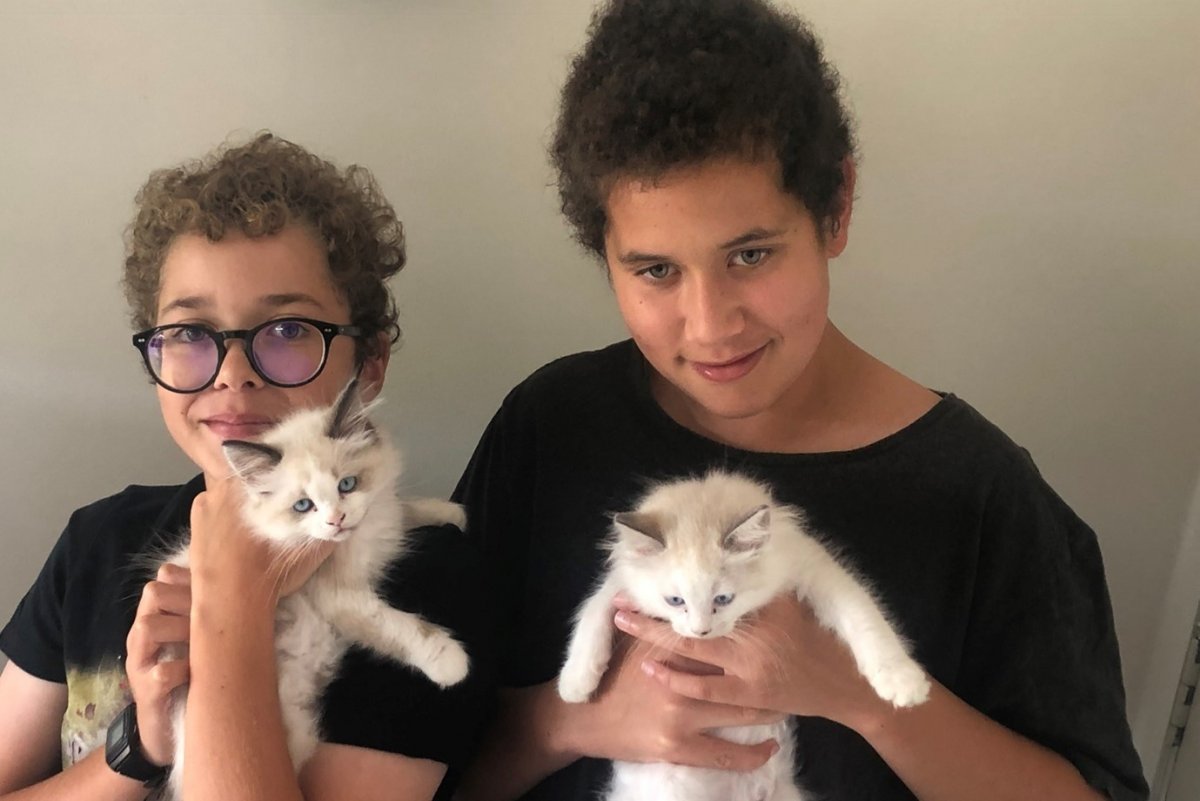 Photo: New additions to the Bruning clan. 
Tena koutou katoa 
I hope everyone had a wonderful Easter and Anzac break.  For our household this meant the arrival of two new members to the family, Hazel on the left and Bristle on the right. I am talking about the cats, not my grandsons. They are very cute and have kept us entertained with their playful antics. 
While the Positive Women Inc. office is not fully open yet, we have been venturing in from time to time and starting to set a new routine for life in Orange while we all continue to mainly work from home. 
Being in Orange has meant we are able to go ahead with the HIV Women's Seminar for women living with HIV in June 2022. Unfortunately, we won't be running the educational open day for health professionals due to finances and logistical restrictions.  We opened registration in early April and are almost full within the first 3 weeks.  We are holding some places for newly diagnosed women who may be referred in the next few weeks.  A HUGE thank you to Lottery Grants, Foundation North, NZAF, and MAC for funding this event. 
The change to Orange means we are now able to finally run the Positive Speakers Bureau (PSB) Whakataki new speakers training in Aug/Sep 2022, after the fourth reschedule.  Abby, the PSB Coordinator, has also been busy developing an online training module. While doing this type of training online is not the optimal way of doing it, lockdowns meant we had to look to different ways of operating. Even though we won't be using the online training method this time, it has been developed into a blended training module (half online and half in-person) which we will be trialing with the next intake of trainees.  Click here to read the PSB Coordinators update.
Regardless of the strains of the past few years, it has most definitely been a time of innovation and change. 
We were sorry to hear the news that Jason Meyers will be stepping down as Chief Executive of NZAF. We wish him well in his new role as ED for Oxfam and say thank you for all the hard work Jason has done in the HIV sector and the support, he and NZAF have extended to Positive Women Inc. over the years.  Click here to read more.
In a response to COVID and report back from our members who said they felt very isolated, especially in the regions, Positive Women Inc. increased the two monthly zoom workshops to run monthly. Click here to read more 
With Mother's Day coming up, I would like to end by acknowledging all our amazing mothers.
Kote whaea te takere ote waka. 
Mothers are like the hull of a canoe; they are the heart of the family. 
Kia kaha 
Arohanui Jane Bruning, National Coordinator, Positive Women Inc. 
Return to news