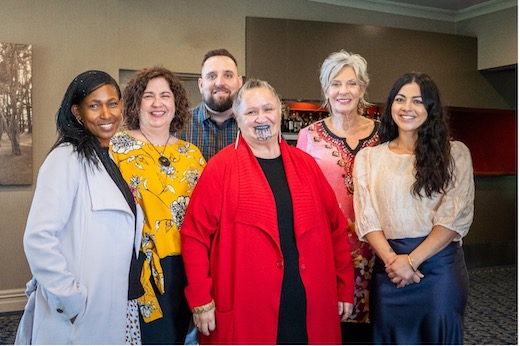 Kia ora
It's hard to believe it has been a year since I last wrote a National Coordinators update for the newsletter, or that it has been that long since there was a newsletter.
I can give several reasons, which will all sound like excuses, so I won't bore you with them but suffice to say we are back on track and newsletters will once again be published every two months.
After many years of worrying that we would not get another Ministry contract in 2023, we are pleased to announce we have received a new contract for the next two years which is a huge relief. This comes with a bit of extra funding which is in line with the new HIV Action Plan and the goal to eliminate HIV transmission in Aotearoa by 2030. To achieve the goals set out in the Action Plan we need to do some serious and innovative work. We are up for the challenge and look forward working together to reach the national goals outlined in the Action Plan. Click here to see HIV Acton Plan
It has been a busy 18 months with a few staff changes. We were very sad to see the old guard leave, however we have some wonderful new people on the team who will officially be introduced in Octobers update.
·       We have Judith Mukakayange back with us as the Community Health and Support Coordinator after a few years away. Click here to read more about Judith. 
·       We have Kit Harding with us at the Positive Speakers Coordinator.
Click here to read more about Kit.
·       We have Ash Ali-Aziz with us on contract, working on the Refugee and Migrant programme.  Click here to read more about Ash.
·       We have Rebecca Smith on contract with us, working on the HIV Testing programme.  We are very lucky to have Rebecca with her exceptional background in marketing and management. Lucky for us, Rebecca is in between jobs as she heads off to Australia early next year and so is available to help us out for a short period.
We still have some of the old guard with us. Abby Leota from Leota Consultants and Milly Stewart from Toitu te Ao who worked on Phase 1 of the Ageing with HIV Project, have been contracted to work on Phase Two of the project. This will include the development of resources and (hopefully) some national guidelines around care for people ageing with HIV.  Click here to read more about the Ageing with HIV Report (this should link to the article about the launch of the Ageing with HIV Report)
It was great to see so many people at the HIV Women's Seminar on 29 September 2023 after a break last year due to COVID.  An interesting programme and some powerful input from the audience.
Click here to read more about the Seminar.
That's it from me for this round. Wishing you all a beautiful summer of sun and fun.
Arohanui Jane
Return to news